SERVICES:

RECORDING
MIXING
MASTERING
AUDIO PRODUCTION
VIDEO PRODUCTION
SONGWRITING
CO-WRITING
AUDIO / VIDEO EDITING
MEDIA LIVESTREAMING
FINAL FORMAT PREP + DELIVERY
THE GHOSTHOUSE is a recording studio located right in the heart of Denver, Colorado, owned and operated by producer Rich G.
Featuring world class acoustic design by renown studio architect Wes Lachot with a focus on pristine sound, cutting edge gear including a centerpiece multi-touchscreen console, high end analog equipment and a stylish, efficient and comfortable vibe that encourages fast paced hyper-creativity, the Ghosthouse is the premiere work and play environment for the modern musician – or anybody who seeks to create the ultimate auditory experience for their clients, consumers, or fans.
the Ghosthouse contains six isolated recording rooms including a 400 sq-foot live room; Colorado's most accurate control/mix environment with a room-wide sweet spot; ethernet/usb/midi connectivity between rooms; quick-flip acoustic panels for exciting or dampening sound in the live room; easy access to downtown Denver, Union Station, and plenty of food and conveniences; and many other small to large comforts to make your session - and life - easier.
GEAR:
PREAMPS & OUTBOARD
API 312 (x6)
AVALON 737
BURL B1D (x3)
GREAT RIVER ME-1NV (x3)
MANLEY CORE
MANLEY FORCE (x4)
TREE AUDIO BRANCH

TRIDENT 80B (x2)
TRUE SYSTEMS P1
UNIVERSAL AUDIO 6176
KUSH CLARIPHONIC EQ
DRAWMER 1973 MULTIBAND COMP
GEM AUDIO PRECEPTOR (A)
and more

MICROPHONES
TELEFUNKEN AR-51 (x2)
TELEFUNKEN M80
NEUMANN U87 (x2)
NEUMANN KM184 (x2)
ROSWELL AUDIO K47 (x5)
ROYER 121 (x2)
SHURE SM7
SHURE SM57 (x3)

SENNHEISER MD421
AKG D112
AUDIX D6
DW MOON MIC
AKG c214 (x2)
ELECTROVOICE 635a (x2)
and more

INSTRUMENTS & AMPS
KAWAI UPRIGHT PIANO
FENDER AMERICAN STRAT
MARTIN DX ACOUSTIC
TAYLOR 812ce ACOUSTIC
FENDER J-BASS AMERICAN (5-STRING)
DW 6-PIECE COLLECTOR'S RAINBOW WOOD KIT
MAPEX 4-PIECE KIT
SNARES BY DW + TAMA
CYMBALS BY MEINL

MOOG LITTLE PHATTY
KORG MS20
ROLAND SH-201
YAMAHA SK-30
VOX AC-15
KEMPER MODELLING AMP
YAMAHA DTXM12 DRUM MACHINE
NI MASCHINE
MONITORING
DYNAUDIO M3A MAIN MONITORS
FOCAL TWIN 6BE
AVANTONE MIX CUBE
POWER AMPS BY BRYSTON
HEADPHONES BY SENNHEISER, BEYERDYNAMIC + MORE
INDIVIDUAL HEADPHONE MIXERS
CAMERAS
CANON 70D
LOGITECH C920 (x2)
ZOOM Q4

DAWS & SOFTWARE
PRO TOOLS 12
LOGIC PRO X
FINAL CUT PRO
AFTER EFFECTS
UAD
SOUNDTOYS
WAVES
IZOTOPE

ALTIVERB
NI KOMPLETE
MASCHINE
NEXUS
SERUM
OMNISPHERE
and plenty more
RATES:

(ALL RATES INCLUDE ENGINEER)
HOUR
60
(Two Hour Minimum May Apply)
HALF DAY
275
(Five Hour Block)
FULL DAY
500
(Ten Hour Block)
(may extend longer at engineer's discretion)
MIXING

CONTACT US

(Material Dependent)
MASTERING

CONTACT US

(Material Dependent)
Are you ready? Click BOOK NOW
to reserve your time at the Ghosthouse!






contact us to discuss your project!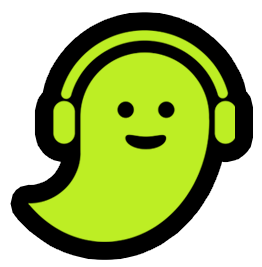 great music haunts you
let's make some

the Ghosthouse